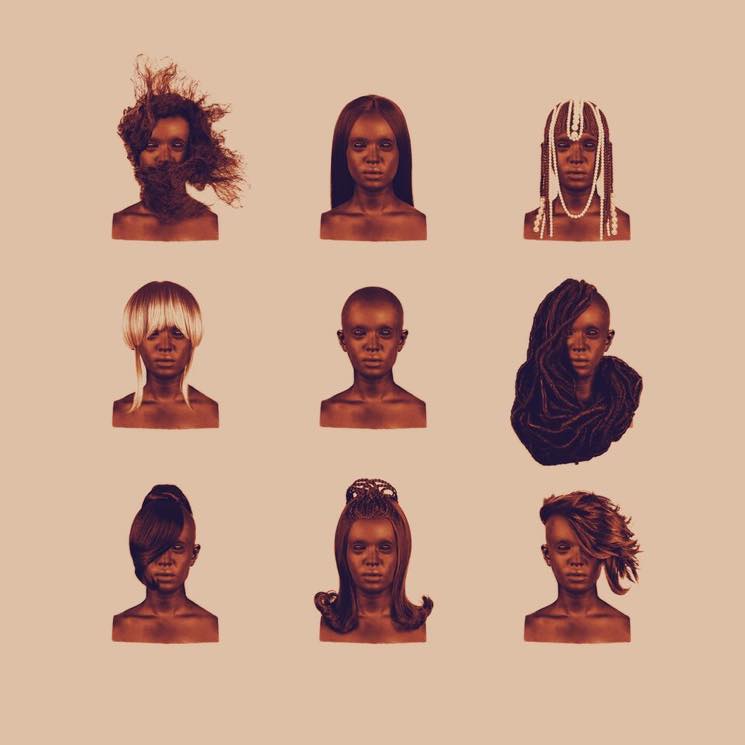 Following her debut album 'Take Me Apart,' Kelela has gathered a slew of talented collaborators to remix the already flawless album, set to drop today via WARP. 'Take Me A_Part: The Remixes' will feature artists from across the world, including Kaytranada, GAIKA and our very own DJ Lag.
"This project has been evolving in my mind since I was deep in recording Take Me Apart. I obsessed over production choices on the album and my only solace was knowing that the songs would be reimagined in this way."
Kaytra's remix for "Waitin" was the second to be released a week ago on Youtube, which elevates and ear-worms an already immaculate track; 'LMK's rework preceding served up a fresh batch of femme-tastic features in Junglepussy, Cupcakke, Princess Nokia, and Ms Boogie.
DJ Lag's signature sound set beside these groundbreaking producers certainly sets a new bar for Gqom's reach, adding distinctive, playful urgency to the collection with an up-tempo BPM. Kelela's vocals anchor each offering in a bento-box of co-mingling worldly flavours prepared with the utmost care, making this album a welcome soundtrack to the upcoming weekend.
"It's not just a bunch of remixes," explains Kelela via a press release, "It's how my worldwide community of producers and DJs communicate through difference. It's also about the camaraderie that we experience when we find the overlaps. The same songs get to exist in these alternate realities which means different people get to have a relationship with the music. Maybe even with each other."
'TAKE ME A_PART, THE REMIXES':
1. SANTA MUERTE_BLUFF_94 BPM
2. KAYTRANADA_WAITIN_115 BPM
3. LSDXOXO_TRUTH OR DARE_123 BPM
4. ETHEREAL_JUPITER_97 BPM
5. DJ LAG_ONANON_127 BPM
6. RARE ESSENCE_TMA_83 BPM
7. JOEY LABEIJA_BETTER_107 BPM
8. SERPENTWITHFEET_ALTADENA _88 BPM
9. LMK_WHAT'S REALLY GOOD REMIX_ FEAT_PRINCESS NOKIA_JUNGLEPUSSY_ CUPCAKKE_MS. BOOGIE_100 BPM
10. TRE OH FIE_WAITIN_150 BPM
11. NÍDIA_BLUE LIGHT_123 BPM
12. DIVOLI S'VERE_TRUTH OR DARE_130 BPM
13. BADSISTA_FEAT_LINN DA QUEBRADA_BETTER_125 BPM
14. MOUNTAIN_LMK_130 BPM
15. GAIKA_FRONTLINE_141 BPM
16. HITMAKERCHINX_BLUE LIGHT_108 BPM
17. SKYSHAKER_ONANON_129 BPM
18. KAREEM LOTFY_TURN TO DUST_NO BPM
19. NATHANIEL W. JAMES & DAVE QUAM_WAITIN_122 BPM
20. AHYA SIMONE_ENOUGH_NO BPM
Take a listen to the rest of the album here.