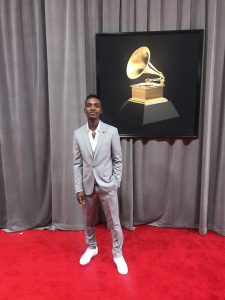 In one of the first big good news stories of 2020, DJ Lag was in Los Angeles for Sunday night's 62nd Annual Grammy Awards where he attended as a member of the Recording Academy.
The DJ Lag-produced track, "My Power" was in contention for an award as part of Beyoncé Best Pop Vocal Album nominated The Lion King: The Gift. Although the album did not win the category, DJ Lag proudly represented gqom, South Africa and Africa – including those African collaborators who also helped turn The Lion King: The Gift into the groundbreaking record it's been hailed as.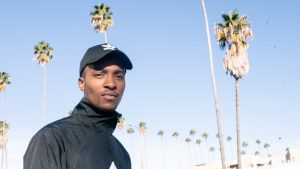 The gqom innovator and global ambassador's trip is a part of his natural growth as an artist and continued work with friends and collaborators Adidas.He was accompanied by Black Major founder, Sevi Spanoudi, and Chris Kets, who captured DJ Lag in his favourite global city for a short film to be released in the next few months.
"It's been such an honour to be at the biggest music awards event in the world," says DJ Lag who became the first gqom artist to have his work considered for the Grammy Awards when Uhuru was considered for a World Music nomination during the build-up to this year's awards event. "Step by incredible step we are taking the sounds of Clermont to an even bigger global audience."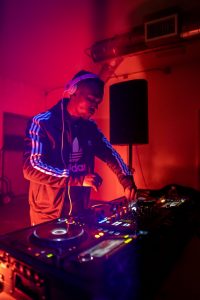 This includes America where DJ Lag has a growing fanbase that is steadily being built off the back of his tours to the country several times a year. America has also shown that it is a fertile ground for African artists, especially those producing contemporary music as Burna Boy's nomination for the Best World Music Grammy Award showed. "Of course we would have loved it if Burna Boy had won as it would have moved the category to a new chapter," said DJ Lag. "But we are thrilled for Angélique Kidjo who remains an inspiration."
"This visit has been a huge milestone in both Black Major's growth as an agency representing world class talent, and of course in DJ Lag's journey to the global stage," adds Spanoudi. "We are proud to have been flying South Africa's colours around L.A."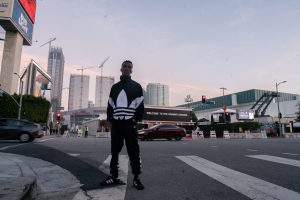 Alongside Beyoncé – who is also up for Best Pop Solo Performance ("Spirit") and Best Song Written For Visual Media ("Spirit") – DJ Lag had a connection to one of the performers at this year's Grammy Awards.
Diplo was one of the guests for a performance of "Old Town Road All-Stars" by nominees Billy Ray Cyrus and Lil Nas X. It was Diplo's Mad Decent sub-label, Good Enuff, that released DJ Lag's Uhuru EP in 2019. This followed a creative connection between DJ Lag and the American producer forged after Diplo saw the South African performing at a LA club during DJ Lag's trip to the city to put the finishing touches to "My Power".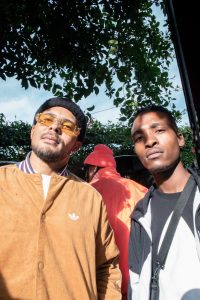 Saturday evening saw DJ Lag, Spanoudi and Kets attend an Adidas event that was also attended by representatives of Mad Decent. A highlight of the evening was spending time with Walshy Fire of Major Lazer – and making new creative connections.
This year's Grammy Awards was hosted by Alicia Keys from LA's Staples Center which is home to the Los Angeles Lakers. In a night of incredible performances a favourite for the South Africans in the audience was that of Tyler the Creator who showed that playing by his own rules and being unique is possible. "It was also fun seeing much loved artists of ours and sharing such a close space with them – FKA Twigs, John Legend, Alicia Keys, Cardi B, Billie Eilish and of course our own, and my favourite, Trevor Noah," added DJ Lag.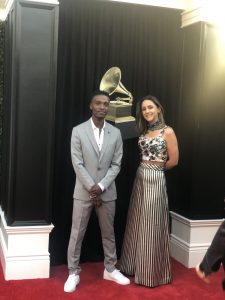 Just hours before the awards got underway, news of the death of Kobe Bryant had broken. Bryant played his entire 20-year career with the Lakers, out of the Staples Center. "The streets outside the centre were filled thousands of people dressed in Kobe's uniform and mourning the loss of someone everyone here calls a hero," says Spanoudi. "Just about all the performers made mention of Kobe, turning it into a very moving experience. It was also the one sad note in what has been an amazing visit."
DJ Lag's acclaimed Uhuru EP includes "Uhuru Dis" with the video release – a take on Romeo and Juliet – scheduled for release in February 2020.
The release of Uhuru was part of an incredible year for DJ Lag in 2019 that included an appearance at AFROPUNK's Carnival of Consciousness in Atlanta with his collaborator, the drummer Moses Boyd, a collaboration with Shekhinah ("Anywhere We Go") and multiple international live dates as part of his Uhuru world tour, including Sónar Barcelona 2019.