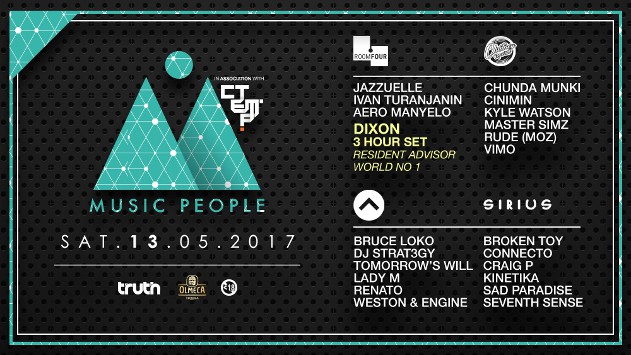 DJ and producer Aero Manyelo will be joining Dixon at Truth nightclub this Saturday, 13 May. Last year, Dixon ewas voted Rsident Advisor's #1 DJ for 2016, and has been dropping Aero's "Mooki" in his sets across the world.
Aero Manyelo will be opening up for this electronic music titan, along with Killer Robot, Jazzuelle, Bruce Loko, Lady M, Kyle Watson and Renato Rodriguez,
Check out the event here.
Get your tickets here.